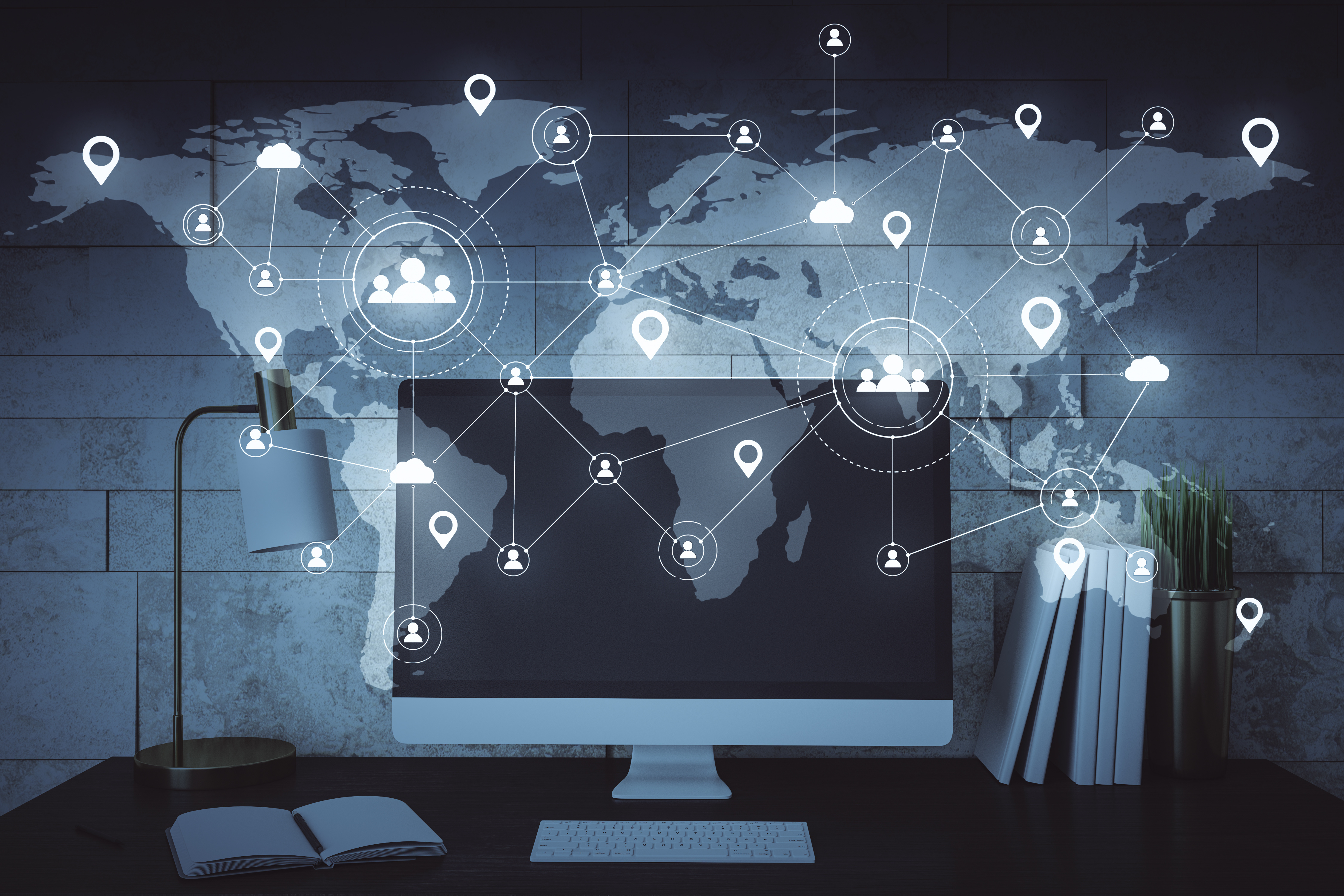 By Sarah Mixdorf, JND eDiscovery
Together, we have endured more than four months of an economic shutdown. And even though the global pandemic has interrupted "business as usual" for virtually every industry, litigation and eDiscovery have continued. Our industry and the individuals that comprise it have adapted out of necessity. Now, with regional reopening underway, some of us are re-entering the workplace and others are preparing to do so. This presents its own challenges, but it also presents an opportunity for us to critically assess our current situation, share and learn from one another, and meet new challenges head-on with greater competency.
Looking forward to the day that we can safely return to some semblance of the way things were, we at JND eDiscovery began talking with peers, clients, and industry experts at the beginning of the lockdown about how COVID-19 has impacted legal tech and what comes next. As those conversations evolved, we decided that they were worth sharing to a broader network, so we formalized our questions and asked our peers for written responses, gut reactions and candor. We also opened the conversation up locally by hosting a virtual panel in partnership with the Minnesota Association of Litigation Support Professionals (MALSP) on Thursday, July 16, to share post COVID-19 predictions.
The following is a blend of written responses submitted to JND over the past few months and quotations from the recent MALSP panel discussion, organized by theme:
Emerging technologies are proving essential to our industry, both from a business continuity standpoint and a productivity standpoint – and they're here to stay.
"Law firms and corporate legal teams need to embrace things like AI, the cloud, online collaboration tools and other SaaS products today so that they can be successful once we emerge from the pandemic. While many of them may have originally had plans to integrate new technology in 6-12 months from now, there's no better time than the present. Organizations that utilize these solutions can find themselves in a stronger position to successfully navigate remote work and maintain business continuity even after the pandemic ends. Specifically, the tools available allow them to continue to collect and process data from sources like Microsoft Office 365, Zoom, Teams and other collaboration systems, as well as legacy end points despite significant restrictions on the movement of employees."

– Andrew Watts, Chief Information Officer, Relativity
"When I joined, the firm had already heavily invested in a technology platform that allowed for seamless remote work. We equipped every attorney with the latest Microsoft Surface Pro since several of us travel frequently, and organized firm-wide training sessions (including staff) to master Microsoft Teams, video conferencing platforms and other collaboration software. Our firm has now fully embraced a remote workforce that we can utilize as we determine what's most appropriate post-quarantine. I feel incredibly fortunate to be a part of a firm that has embraced such an adaptable infrastructure, especially during COVID-19."

– Brian Morrison, Partner, Tadler Law LLP
"What I've seen most out of COVID is that it is pushing a lot of corporates and law firms to start having more serious conversations about moving to the cloud. A lot of the calls I have now with clients and potential clients are about gaining knowledge and exploring solutions. People want to know what their options are. They want to learn more about the tools available to them that they hadn't considered using before. It's not just about getting through this moment, either. It's about business continuity and risk mitigation going forward, preventing a bottleneck situation when the next crisis hits."

– Scott Lombard, Senior VP of eDiscovery, JND
"With COVID-19, law firms have hit the fast forward button on their use of technology and willingness to invest in cloud-based systems. Those who were sitting on the fence before are now off the fence, and anyone who isn't off the fence is going to be left behind."

– Jesse Kibort, Owner-Partner, Parker Daniels Kibort, LLC
Remote work produces substantial cost savings, increases efficiency and promotes employees' well-being.
"The vast majority of our trials, court hearings, mediations and depositions require in-person contact. That will never change. But as we get used to performing services remotely during the pandemic, we are realizing there is value to some remote work, beyond mitigating the spread of COVID-19. For example, if a hearing or deposition will take place at a distant location, and we can appear remotely without sacrificing the benefits of attending in person, then we can save a lot of time and save the client a lot of money."

– Phil Kaplan, Shareholder, Anthony Ostlund Baer & Louwagie P.A.
"This work from home (WFH) experience has [hopefully] proven a few things to many people. First, dinosaurs who like to touch, feel and smell paper have learned that [discovery] can indeed be done electronically (and done well and efficiently). Second, this will change the misperception previously held by many that when one works from home (or remotely), it's like a day off. I think the stigma or prejudice against working remotely will largely be removed because of this 'new normal.'"

– David A. Hancock, Manager of Litigation Support and eDiscovery Services, Gray Robinson
"The initial fear felt by law firms across the country was that productivity would suffer. However, removing long commutes from the equation has ultimately led to more hours billed. There is also a potential for massive overhead cost savings if law firms permit lawyers and staff to work remotely by reducing the need for office space. Of equal significance, the ability to work from home promotes a healthy work-life balance and generates more productive and committed employees in the long run."

– Jennifer J. Crancer, Attorney, Chestnut Cabronne PA
"Among the impacts that the 2008 recession had on discovery support services within law firms was a reduction or elimination of overtime hours. For those of us who worked in a 'get it done' culture, that impacted how we worked. It meant that we could say no when a production request came in at 3pm on Friday. In fact, it meant that we must say no; it was not up to us. I think that 95% of the time, the response was, "Monday is cool. Thank you." As the economy rebounded, however, limitations on overtime hours went away and some of us got sucked back into the frenetic pace of the 'get it done' culture. But others were able to answer the question the same way, leaving out the overtime part that did not apply any longer – and it worked! Monday was still cool! Recent economic pressure has re-enabled in-house discovery service providers to reset expectations. So, stay on your game folks and make it stick. Make Monday cool again."

– James Keuning
With an uptick in cyberattacks, it's time to evaluate cybersecurity postures, revisit ID and access management policies and procedures, and reallocate resources to ensure that data is protected.
"Not only should legal teams look to embrace new solutions to improve such business efficiencies, but they should also take the time to invest in their cybersecurity. Over the last few months, there has been a spike in cyberattacks as hackers have taken advantage of a remote work environment and can more easily access their targets' data and information. This can be caused by home Wi-Fi not being secure enough, employees using their personal devices and an increase in phishing attempts. There are plenty of low-cost (and no-cost) ways for businesses to ramp up their cybersecurity and it will certainly offer a long-term benefit."

– Andrew Watts, Chief Information Officer, Relativity
"COVID-19 has completely changed the level of attention law firms are paying to IT, cybersecurity, and the other infrastructure as they adapt to supporting a fully remote workforce. With many offices still closed, those background issues have moved to the forefront."

– Christian Levis, Partner, Lowey Dannenberg, P.C.
"Why pay thousands in monthly rent for the unused office space? Downsize the physical office, rotate staff that have to be onsite, and use the overhead savings toward better privacy controls or information governance tools. We've moved past "Bring Your Own Device" into "Bring Your Own Office." Companies need to assure their clients and themselves that their sensitive data is properly regulated, so divert some of that office space expenditure into solutions that can audit, lock and if needed, delete the data on remote devices when requested. GDPR and CCPA, and any other similar policies will no doubt extend to your remote staff's devices, so you need to plan for that right now."

– Brian Schmitz, Relativity Expert, ITIL
"Privileged access management is a hot topic. Think about your perimeter. It used to be four walls. You knew what you had to protect. Now, many organizations are even instructing employees to use personal computers to connect to the network. The perimeter has changed. It's become irregular. It's no longer four walls. It's many different places with nuances. People are connecting to the network from personal cell phones. We often relied on a handful of people and simply trusted that they would do the right thing. We now know that people are the wildcard. Even if you have a tool or solution in place, you need to have additional safeguards and processes around it to truly secure your data."

– Karen Andersen, Principal ID & Data Management Strategic Consultant, Optiv
Until we are able to safely resume in-person events, we need to find new ways to enable peer-to-peer learning, promote mentoring and enhance remote conferencing.
"Despite all the benefits, the ones who will suffer most from telework will be the new and younger associates who do not receive the on-the-job teaching and training. Those intangible benefits that come from learning the 'art of lawyering' from senior attorneys simply cannot be learned in the same way [virtually]. Perhaps, like all things in life, the future legal frontier may be best served by a bit of new and a bit of old, but the one thing we know for certain is that the law firm will no longer be the same."

– Jennifer J. Crancer, Attorney, Chestnut Cabronne PA
"I am most saddened by the cancellation of conferences and networking events. I relish the opportunity to travel and meet new attorneys and service providers face-to-face, and attorney conferences are not easily replicated online. I have made a concerted effort to schedule at least one Zoom 'happy hour' every week to foster existing relationships, but I very much hope in-person conferences begin to return by 2021."

– Brian Morrison, Partner, Tadler Law LLP
Challenges (and opportunities) lie ahead. Legal professionals have a responsibility to repair and uphold the rule of law, even or especially under trying circumstances, and eDiscovery service providers can support this by developing innovative solutions.
"Part of what gives the law a sense of gravitas is the physical nature of judicial proceedings. Everything from the judge in a robe with a gavel sitting above everyone else, to the marshals or security guards, and design of the courthouse itself is intended to convey the sense that this is a big deal. Contrast that with trial-by-Zoom, and I worry there's a risk that a sustained use of this more informal style of proceedings will undermine the public's perception of the rule of law."

– Christian Levis, Partner, Lowey Dannenberg, P.C.
"When all of this started, I expected that business would just continue to slow and that we would have had less and less work to do, but it's really been the opposite – and that has been our biggest challenge. As courts were closing and the ways in which legal teams could push cases forward diminished, a lot of work was turned over to discovery and review projects. In the near future, I hope to see more eDiscovery vendors and service providers investing or reinvesting in ways to make all of this data that we are creating more digestable and reviewable for legal teams."

– Christopher Good, Director of Information Technology, Nichols Kaster, PLLP
"Our eDiscovery community/industry will have more remote work possibilities, and more challenges with courts creating remote process under challenging circumstances. Our eDiscovery, security and privacy community will be challenged with pandemic contract tracing platforms and process under the stress of civil discord. Criminal eDiscovery process and procedure will give us more and more case law as novel situations arise. Access to justice, a perpetual issue, will not be denied. We are called to repair the rule of law. This crisis is an opportunity for us to contribute to the reimagining and restructuring of our enforcement and justice systems."

– Mary Mack, CEO, Chief Legal Technologist, EDRM
The themes reveal where we have made great progress as an industry and in many ways suggest we have a long way to go to maximize the technologies, efficiencies and data protections available to us. Further, it's undeniable that in many situations, human connectedness is irreplaceable.
I want to thank our contributors for taking time to share their thoughts. Historically, as an industry salesperson, my greatest challenge has been waiting for the response. Today, I have found that the responses come quicker, and with a willingness to learn and engage. More importantly, the responses are kinder. The kindness we owe one another that's starting to surface, even in the most trying of times, is what I hope sticks post-COVID. Let's not only "Make Monday cool again" by relying on the 24/7/365 industry technologies and efficiencies available to us; let's make kindness permanent.