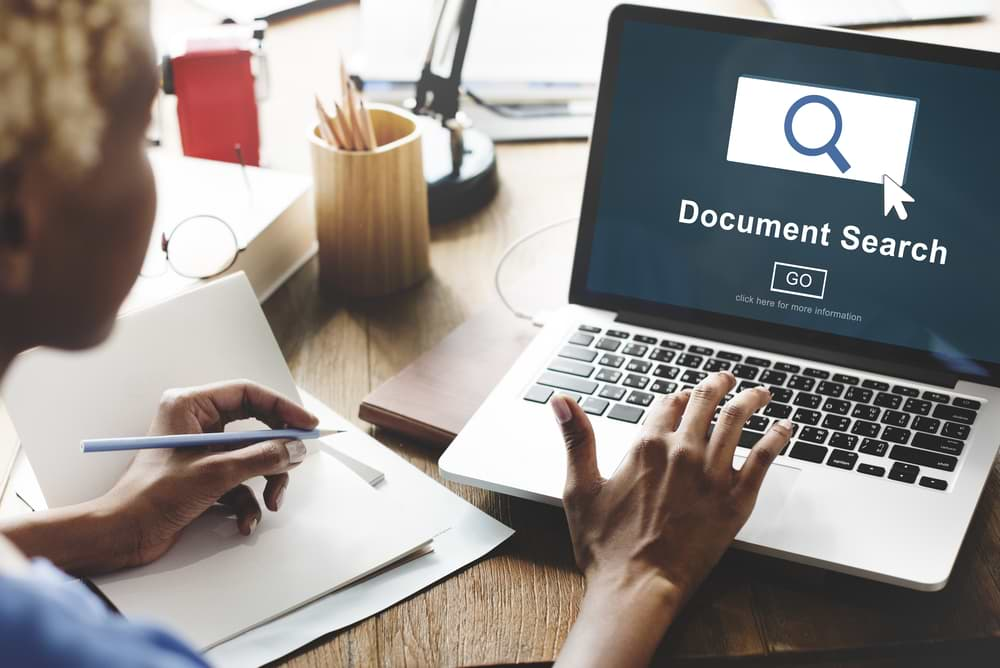 As technology becomes increasingly powerful and affordable, numerous companies are beginning to see the potential of investing in long-term technology solutions – including law firms.
In February of 2016, total spend on legal technology solutions hit $3 billion for the first time, and as of late 2017, 47% of law firms were spending between $8,000-$21,000 per-attorney on legal technology solutions.
In addition, 53% of law firms said that they "planned on" increasing their IT budgets even further during the next year.
In this article, we'll explore the growing investment in legal technology solutions, and discuss top trends in legal technology for 2018.
Automation and Analytics – The Keys to Efficiency
According to Statista, the two legal technology areas that will experience the biggest growth from 2015-2019 are contract management and legal analytics. Both of these market segments are expected to double in size – and the reasoning is quite clear.
Contract management has long been a tedious practice for law firms. The process of sending, analyzing, revising, and signing contracts can take quite a while – and result in additional hours needed for paralegals and attorneys to fulfill client needs.
In an effort to streamline this process, there have been many startup companies dedicated to developing cloud-based contract management systems and signing technology. Contract management software allows law firms to save time and money – and likely pass these savings on to clients.
Legal analytics is another market segment experiencing rapid growth. In fact, the growth of "Big Data" analytics has not been limited to the legal world. From 2011-2016, the global Big Data market share increased from $7.6 billion to more than $92 billion – an increase of more than 1200%.
Legal analytics tools can be used to perform a variety of tasks, such as predicting the outcome of a case based on past cases tried by a particular judge, analyzing the efficiency of personnel on a given case, and much more.
By using these two technologies – contract management and data analytics – law firms of any size can save time, money and understand both their past performance and future goals.
Legal Automation and Law Jobs
Increased spending on legal technologies, such as automation platforms, is predicted to have a negative effect on some law jobs – mostly paralegals, secretaries, and other non-attorney law.
A study performed by Deloitte estimated that, due to increased technological spending, approximately 114,000 law jobs will be automated in the next 20 years, and 31,000 jobs have "already been eliminated" by existing technology.
In addition, the study predicted that many firms would move away from a labor-intensive delivery system controlled by lawyers – and transition to a technologically-focused, process-driven system which involves lawyers, tech professionals, and a large variety of other paraprofessionals.
While this prediction seems daunting, it is important to note that legal automation technologies are not a substitute for skilled, experienced lawyers and law firms. The implementation of these new systems can re-define the parameters of labor-intensive legal positions, while creating a more interdisciplinary approach to client delivery.
Investing in Legal Technology – Where to Start
Legal technology platforms are well-worth the investment, but it is important to note that simply investing in the latest and greatest technology will not guarantee the success of your firm, nor automatically increase case wins.
When building a legal technology strategy, you must start with a detailed analysis of your company's specific efficiency needs. Often, hiring a certified legal technology consultant is the best way to begin. A third-party consultant will take a top-down, high level view of your firm's existing technology and make the proper recommendations for a legal technology solution.
As a new user, ask questions about system maintenance, available support options, cost structure, and get an idea of future upgrades to the hardware or software that may disrupt user experience. Doing so will allow you to stay on-budget and retain the best ROI (return-on-investment) for your firm.
Understand Trends in Legal Technology – And Use Them to Your Advantage
In our data-driven world, it seems unlikely that legal technology investments will slow down any time soon. Properly implemented, legal technology allows for lower overhead, higher productivity, and a streamlined business model that delivers enhanced client satisfaction.
Take the time to do the research, make informed investments, and think about the effect new efficiencies will have on your partners, attorneys, other employees, and ROI. Doing so will ensure you are able to enjoy all of the benefits that modern legal technology has to offer.