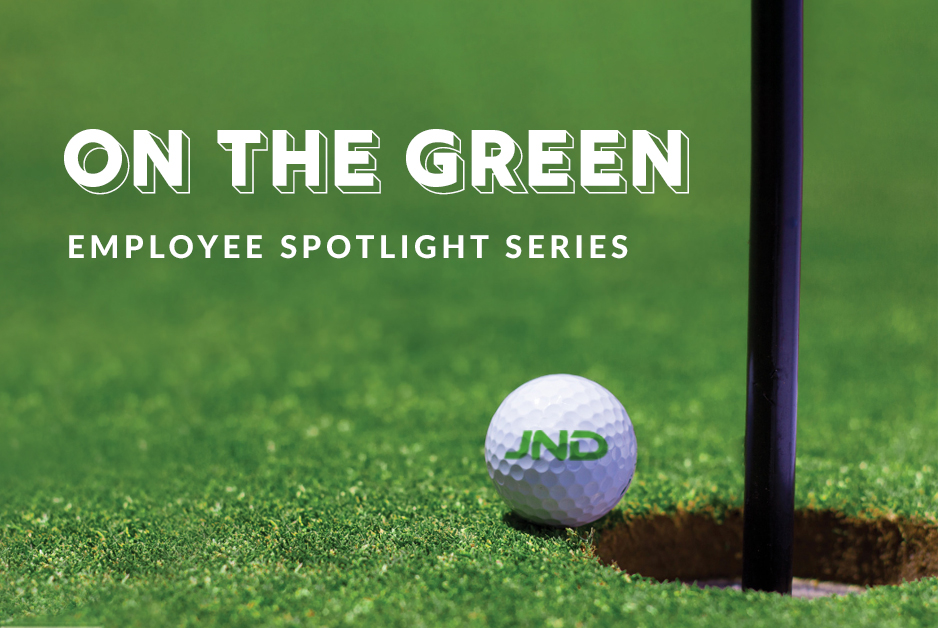 Our team members are truly what make JND a diverse and unique place to work. JND puts a premium on hiring smart, talented people who understand and appreciate our commitment to clients and doing good work. Our people come from various backgrounds and bring their unique sensibility to their jobs.
In our "On the Green" series, you will get a feel for some of the people at JND who contribute positively to our culture. Below is the seventh edition featuring Stephen Donaldson, an Assistant Director in our Seattle office who is also an actor and small business owner.
---
Q: In one sentence, describe your responsibilities at JND.
A: At JND, I oversee our Employment-related cases, of which JND currently has over 70 that are active. I also work closely with our Tax Team, which handles the 1099 and W2 tax reporting and payments on a monthly, quarterly, and annual basis.
Q: What is your biggest accomplishment to date outside of work?
A: Establishing and running a retro pinball arcade in Florida before moving to Seattle. We bought, sold, repaired, and maintained over 30 games in our arcade, and customers could pay an admission fee to play all the games for free all day. It started as a hobby where my business partners and I rented storage space to get our pinball projects out of our house, and we then started opening our doors once a month to the community with all of the games on free play. It evolved into a full business from there.
Q: Where's your favorite place in the world?
A: Onstage. My parents both went to college for theater, and I followed in their footsteps when I was granted a scholarship under the same college theater program. In 2015 I started volunteering as an actor and director in local community theater, and since then I have played roles such as Gaston in "Beauty and the Beast", Dennis Dupree in "Rock of Ages", and even learned to tap dance to play one of the leads in "White Christmas". I also auditioned for American Idol three times (but never made it on TV)!
Q: What inspires you?
A: Learning. Learning isn't just about figuring out how to do a certain task – it's about understanding motivations and goals. People can learn just as much from failure as they can from success, and I'm inspired by both.
Q: What are five words (or less) of advice for others in your profession?
A: Learn something new every day!