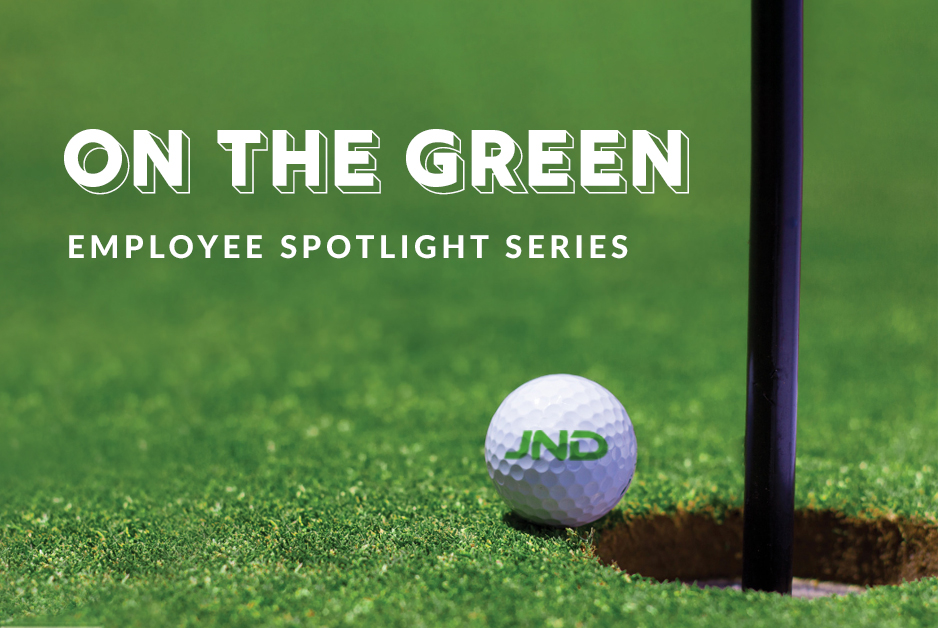 Our team members are truly what make JND a diverse and unique place to work. JND puts a premium on hiring smart, talented people who understand and appreciate our commitment to clients and doing good work. Our people come from various backgrounds and bring their unique sensibility to their jobs.
In our new "On the Green" series, you will get a feel for some of the people at JND who contribute positively to our culture. Below is our sixth edition featuring Luiggy Segura, a Senior Project Manager on our securities team.
---
Q: In one sentence, describe your responsibilities at JND.
A: I am in charge of the project management day to day tasks, communicating, working closely and fulfilling client's needs and managing and training the Office staff.
Q: What is your biggest accomplishment to date outside of work?
A: My biggest accomplishment outside of the is fatherhood. I am dedicated and committed to making sure my 6-year-old daughter is successful in life.
Q: Where's your favorite place in the world?
A: For me, there is nothing like the comfort of home. Best place.
Q: What inspires you?
A: Success stories inspire me. It motivates me to work harder and gives me hope and the feeling that nothing is impossible in life.
Q: What are five words (or less) of advice for others in your profession?
A: Focus, work hard, be humble.