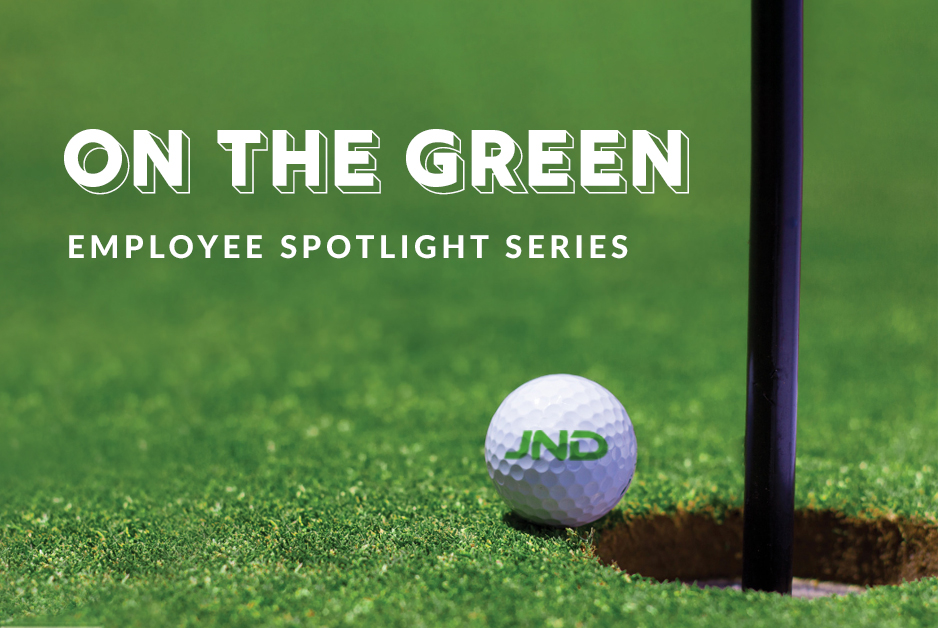 Our team members are truly what make JND a diverse and unique place to work. JND puts a premium on hiring smart, talented people who understand and appreciate our commitment to clients and doing good work. Our people come from various backgrounds and bring their unique sensibility to their jobs.
In our new "On the Green" series, you will get a feel for some of the people at JND who contribute positively to our culture. Below is our second edition featuring Rachel Billstein, a content strategist in our eDiscovery office who is also loves to play ping pong and has a killer backhand chop.
---
Q: In one sentence, describe your responsibilities at JND.
A: I generate new business for JND eDiscovery by responding to requests for proposal (RFPs) and I help produce content to support eDiscovery sales, marketing and re-marketing efforts.
Q: What is your biggest accomplishment to date outside of work?
A: Is buying a puppy an accomplishment? I have a 3-year-old miniature poodle named Dash and I am positively obsessed with him. I bake him a cake for his birthday every year. A solid runner-up would be being a debt-free millennial.
Q: Where's your favorite place in the world?
A: I have a feeling that I haven't found it just yet. Milford Sound (a fjord in southwest New Zealand) and Priekestolen (a cliff in the Lysefjorden of southwestern Norway) are definitely contestants. Or the Redwood Forest.
Q: What inspires you?
A: Nature, travel and literature.
Q: What are five words (or less) of advice for others in your profession?
A: Never stop learning.