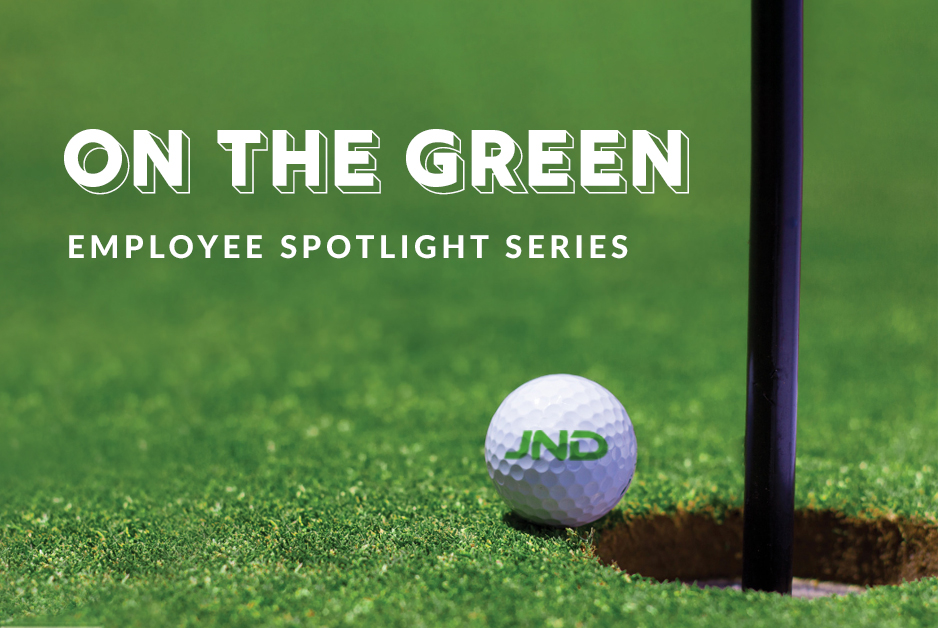 Our team members are truly what make JND a diverse and unique place to work. JND puts a premium on hiring smart, talented people who understand and appreciate our commitment to clients and doing good work. Our people come from various backgrounds and bring their unique sensibility to their jobs.
In our new "On the Green" series, you will get a feel for some of the people at JND who contribute positively to our culture. Below is our second edition featuring Richard Franklin, a competent uni-cyclist and fan of 3D printing, who happens to be a senior project manager for JND Class Action Administration.
---
Q: In one sentence, describe your responsibilities at JND.
A: I manage some of our mass tort, class action and commercial refund cases with the support of an incredible team.
Q: What is your biggest accomplishment to date outside of work?
A: I'd like to answer by saying my greatest accomplishment was defeating two of our other senior project managers in a hula-hoop competition two years in a row, stealing the crown per usual. And when I say "defeating them," let's be clear: we're talking epic vanquishment like something straight out of great classical mythology. But since those events were semi-work-related, I won't mention them here. I'll instead say that one of my greatest personal accomplishments was gaining fluency in Spanish, as it's helped me gain long-term friendships and enriched my life in many other ways. I've been fascinated with languages since I was a kid and have tried along the way to achieve basic conversational competency in a few. But Spanish is the one that I really put my heart into and which took hold long-term.
Q: Where's your favorite place in the world?
A: While the beautiful Pacific NW is my favorite place to live, Western Tibet was absolutely my favorite place to visit. A strange coincidence of events brought me there during a stay in China 11 years ago, and I was fortunate enough to explore for over a week. I'd never even considered going there until two days prior, and didn't know what to expect during the 36-hour train ride into elevation over the barren terrain. The singular shock of the high-mountain landscape, culture, and sensibility of the people I met along the way was awe-inspiring in a way that I've never encountered since, and often miss.
Q: What inspires you?
A: Others' inspiration, if I'm being honest. I love seeing the light in someone's eye when they're really into what they do, whether it's a profession, sport or hobby. Their excitement, almost regardless of subject matter, often inspires me in my own pursuits. As it happens, I'm lucky enough to work alongside many such people.
Q: What are five words (or less) of advice for others in your profession?
A: Breathe, smile, always keep learning!