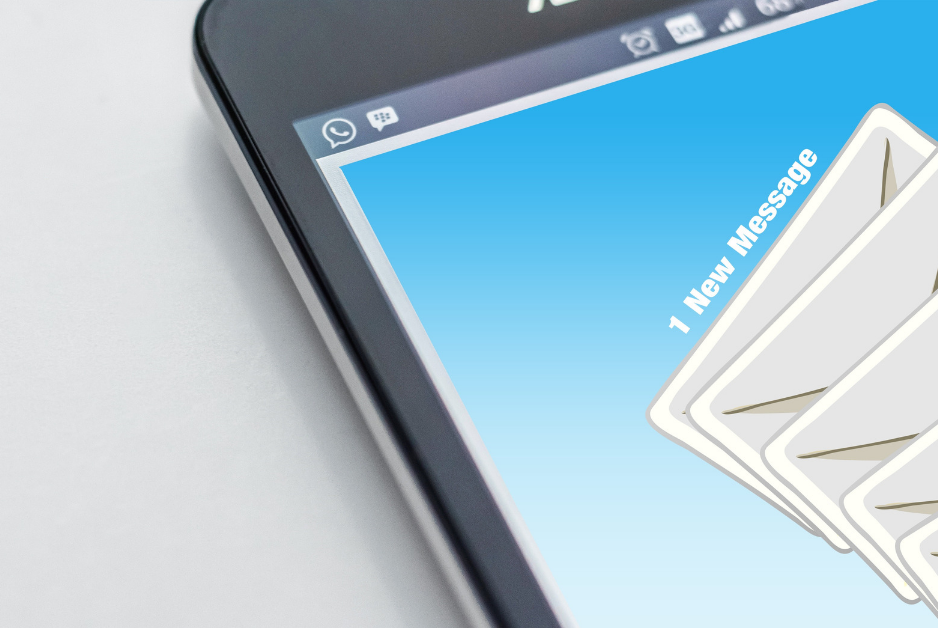 It comes as no surprise that email usage is at an all-time high, considering there are 269 billion emails sent every day and 254.7M email users in the United States projected for 2020.
With the new acceptance and recognition of electronic communications with class members in the amendments to Federal Rule of Civil Procedure 23 (Rule 23), there is bound to be a substantial uptick in the quantity of emails sent to both known and unknown class members.
Class Action Email Notice Standard Practice
The standard practice for class action email noticing is to send an email first, and then follow-up with a postal mailing to any email bounce-back for which you have a postal address. This process may also include direct mailing to any postal address for which you do not have an associated class member email.
Secondary emails are effective in reminding Class members of an approaching claims deadline to increase participation rates as needed, but here are five best practices to ensure your email notice is received, opened, and understood by all intended parties the first time.
1. Avoid Spam Filters
Though spam filters are becoming increasing complex, there are ways to avoid most of them. The first step to ensure proper delivery would be to check your sending reputation. Confirm that the email service provider being used is whitelisted with an authenticated email domain.
Extraneous attachments may also land your email in the spam folder. Avoid the use of attachments by incorporating a call-to-action (CTA) button that provides a link to the intended file.
Steer clear of excessive use of all caps, exclamation points, colored font, case-caption boxes, excessive legalese, and common trigger words. Prospect.io maintains an updated resource for common spam trigger words to avoid.
2. Carefully Craft Email Subject Lines
After taking the appropriate measures to ensure the email notice does not immediately land in the intended recipient's spam folder, the next impression of your email is the subject line.
According to the most recent guide published by Campaign Monitor, emails with personalized subject lines are 26% more likely to be opened. By adding the notice recipient's first name to the body content of your email, it is possible to improve click-through rates to the online claim form by an average of 14% and conversions by 10%.
3. Consider Photos, Video, Personalized Video
Now that your email notice was received and opened, it is time to tackle the actual messaging content. Visuals play a key role in the way people remember messages, and with the influx of individual email communications received daily, you want to ensure your email notice is memorable and incises claim submission.
With steady advances in image embedding capability for html emails, the temptation to overshoot is great. Avoid the use of too many images and Adobe Flash or JavaScript embeds in your email notice as they can easily trigger spam warnings. When incorporating video content into your email, consider using an image of your video player with a play button displayed that links to the rich media on a case-specific web-page.
4. Design for Mobile Devices
We are in a mobile world. Mobile optimization is critical for email notice campaigns, and ultimately, the entirety of a notice program. With about 56 percent of emails being opened on a mobile device, your email team cannot ignore this crucial testing step.
5. Provide an Unsubscribe Option
This is a no-brainer, but very easy to forget if not an automatic feature within your email notice templates. All businesses who utilize email communications should be familiar with, and thoroughly abide by, the CAN-SPAM Act.
In short, the law states that for all commercial messages an unsubscribe or opt-out function must be visibly present – no exceptions. There are harsh penalties of up to $42,530 for each separate email violation, so non-compliance is not an option.
Implementing Best Practices for Email Notice
A bad email notice can subsequently ruin an entire class action notice campaign if not properly crafted, implemented, and optimized. For your next campaign, keep this information in mind to be sure your email notice is received, opened, and understood by all intended parties on the first send.