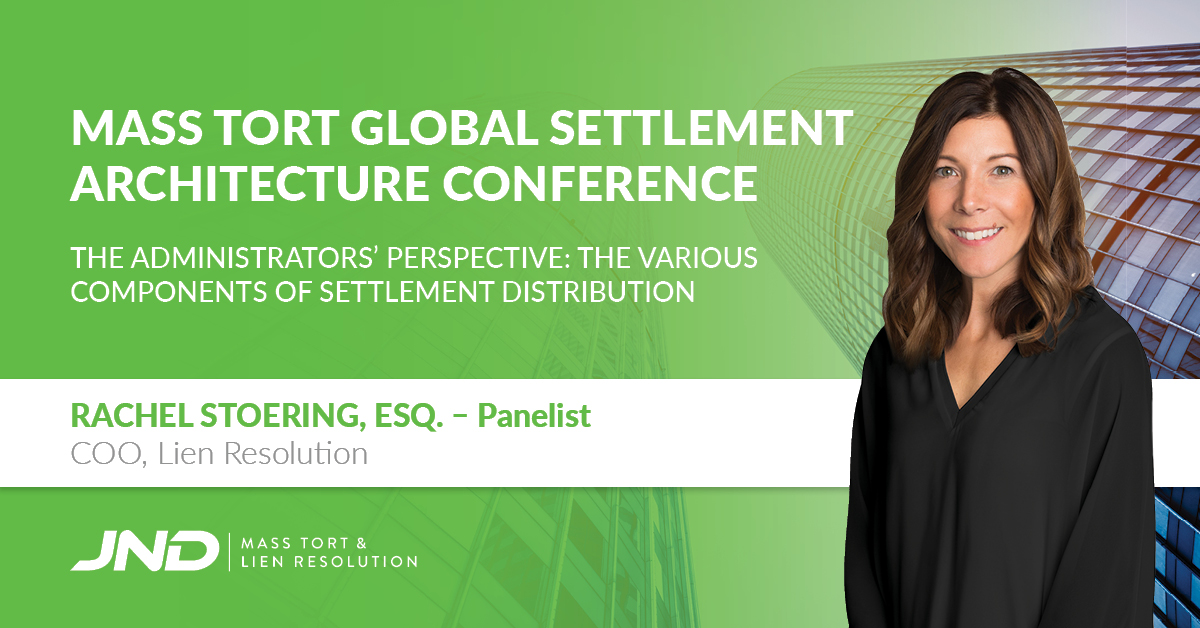 Rachel Stoering, Esq., our COO of Lien Resolution, will be speaking at the Perrin Mass Tort Global Settlement Architecture Conference in Washington, DC on May 2nd.
Join us for a thoughtful discussion on the various components of settlement distribution.
This one-day conference will feature updates and predictions from leading federal officials, in-house counsel, judges, and subject matter experts—all of whom will discuss the current status and foresight of mass tort litigation in the U.S.
More information on the conference, here: https://www.perrinconferences.com/conferences/mass-tort-conference/