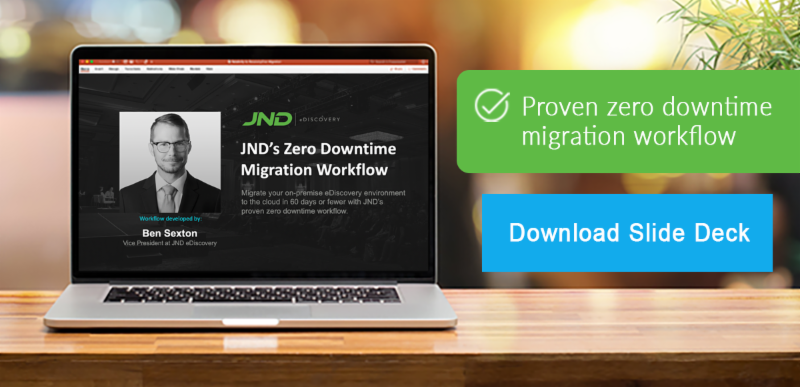 Migrating corporate eDiscovery data from an on-premise platform to a cloud environment is a large-scale, high-risk and high-reward project. Migration can take upward of two months, and it's essential that production continues uninterrupted during that time.
JND eDiscovery's Zero Downtime Workflow was featured at Relativity Fest in 2018, and has successfully deployed to migrate more than 150 active matters for corporations, law firms and government agencies alike.
Download our slide deck to access the workflow and get tips on how to develop your own cloud strategy.